Potazzine is the italian word for very colorful and vivacious birds which inhabit the Tuscan countryside. In Montalcino, grandparents and parents alike often use Potazzine as a term of endearment for children. In fact, it was their maternal grandmother who affectrionately gave this nickname to Viola and Sofia who are the daughters of Gigliola Giannetti.
The link with the two Potazzine not only features in the name of the winery, but also in its entire evolution. It was created in 1993, when Viola was born, and expanded by a further two hectares in 1996, when Sofia came along. This brought the total area registered for the production of Brunello and boasted by the estate today, to five hectares
The estate consists of five hectares of vineyards registered in Brunello, three of which are located in the proximity of the winery, 507 meters above sea level, with an age average of 14 years.
The rest are located in the area of Sant'Angelo in Colle, about 420 meters above sea level, implanted in 1996.
The training system is guyot with a density of 6000 plants per hectare.
Harmony, finesse and cleanliness are the keywords of the wines of Le Potazzine, which can rely on the company' skills in assembling the elegance ad aromas of the grapes grown in the west, in the locality of Le Prata, near the winery, with the structure of the bunches cultivated further south, near Sant'Angelo in Colle.
The aim pursued right from the first vinification at Le Potazzine, was to make wine in the most natural way possible, seeking balance, elegance and outstanding personality.
This is obtained with natural fermentantions, thanks to indigenous yeasts, which, together with long macerations and ageing in medium-sized Slavonian oak barrels, in compliance with the tradition, for both Brunello and Rosso di Montalcino, create the fundations for the creation of wines with smooth tannins that are never harsh, with a tangible and recognisable style that reveals absolute finesse.
The Company has always been used for the aging of their wines, Slavonian oak of Garbellotto company, from 30 to 50 hectoliters.
Brunello usually aged in barrels 40 months, the Brunello Riserva, produced only on vintages 2004, 2006, 2011 and 2015, rests in wood for about 60 months, while our Rosso di Montalcino remains there for 12 months, even if the product specification does not provide any kind of aging.
We would like to introduce you to the faces of the people who work with us, as they are part of a corporate team, which is firmly convinced that the good and beautiful things you can do only if we all believe in the same philosophy.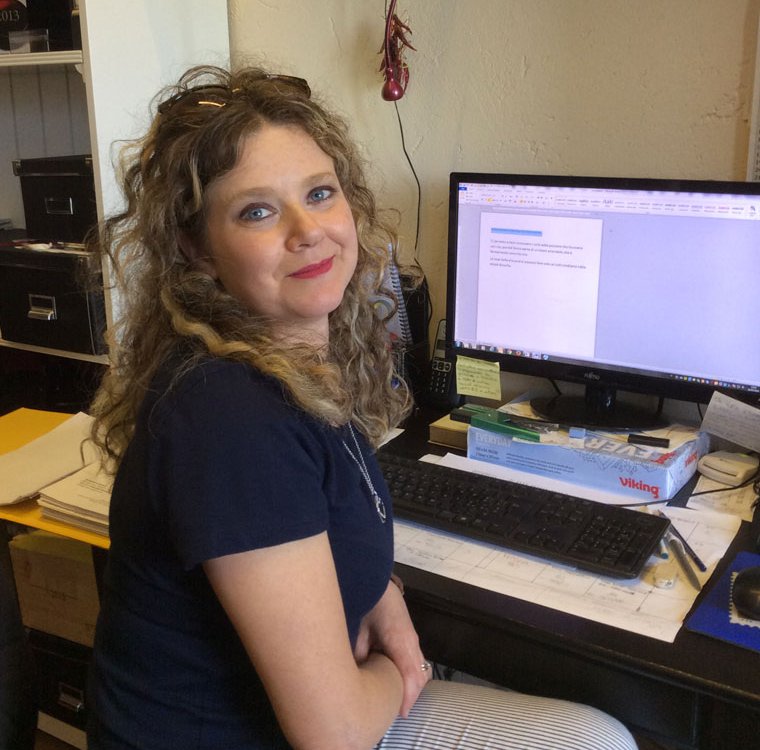 MONIA NANNETTI
Accounting and Administration
ROBERTA TIBERI
Cellar Manager
LUCA FABIANI
Winery and Vineyards